Welcome to Advanced Drying Systems (ADS)
We are a leading provider of water damage restoration services in Florida and Louisiana with more than sixteen years of experience mitigating losses for insurance carriers and homeowners. From our headquarters in Tampa, Florida we provide statewide water removal, dehumidification, mold remediation, and other loss mitigation services to thousands of homeowners and other property owners each year on behalf of our insurance provider partners. We work hard to keep and earn our longstanding reputation for outstanding service and pride ourselves on providing exceptional service to our customers and mitigating jobs quickly, professionally and effectively. 
 Contact Form For Insurance Professionals
Insurance professionals, welcome to our page for you. We're glad you're here. To expedite service on a claim, please feel free to quickly and easily fill out this form. The information will go to our ADS professionals and we will schedule immediate service to your client and contact you for any additional information. We're proud to be a part of your team.
One of a kind
ADS is not a franchise, so the quality of our work remains consistent from county to county and state to state. With more than 70 full time employees we are one of the fastest growing and largest non-franchise providers of water removal and dehumidification services.
If you are an insurance company that currently works with us, thank you. It is our pleasure and honor to be a part of your network. If you do not currently work with ADS, welcome! We hope our website helps you understand how we provide exceptional service to both policyholders and insurance providers. Below is a little more information on how we partner with insurance companies. If you're interested in learning more we invite you to contact us anytime.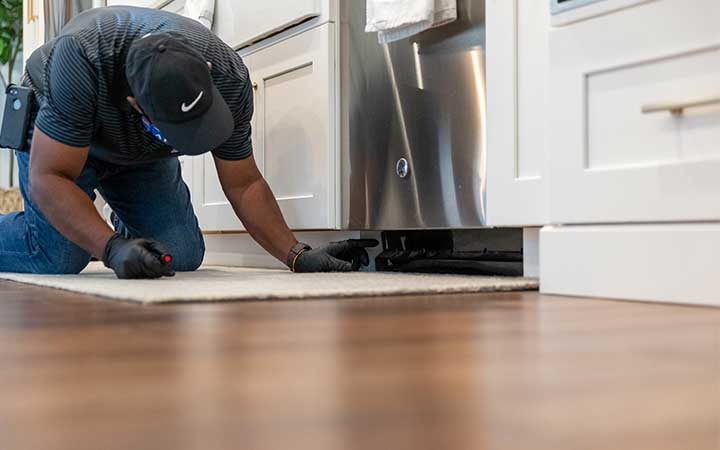 The Expertise and Capability to Handle Any Job
Short response times: We are ready to respond 24 hours a day, 7 days a week. Our technicians are typically onsite within an hour of a claim.
Sectors: ADS services residential, commercial and municipal buildings
Technology: We utilize the industry's leading equipment and drying methods.
Structural drying: ADS utilizes the most advanced detection devices and drying equipment to handle any size water damage loss.
Mold remediation: To ensure mold damage has been properly identified and remediated we work with business partners to establish protocols on what needs to be done and to conduct a post test to ensure the environment is safe for policyholders.
Sanitization: Our technicians always keep a safe distance from the insured and wear masks and other protective equipment to mitigate the risk of possible transmission of infectious diseases such as novel Coronavirus.
Grey and Black Water Remediation: ADS is equipped to handle any "dirty water" or raw sewage job as over the bowl toilet losses are common.
Moisture Detection and Humidity Control: With the use of meters and drying equipment ADS is able to determine the number of machines that should be placed in a room to lower humidity levels dry the room properly without causing further damage.
Emergency Services: We know resolving water and mold issues quickly is what policyholders deserve and ultimately reduces the cost of the mitigation and remediation services. We quickly identify and stop the source of water intrusion and are able to provide temporary tarping and other emergency measures when necessary. 
Mitigation Peer Reviews: We can monitor other companies to ensure they are following IICRC recommendations and will create a detailed report for the insurancer.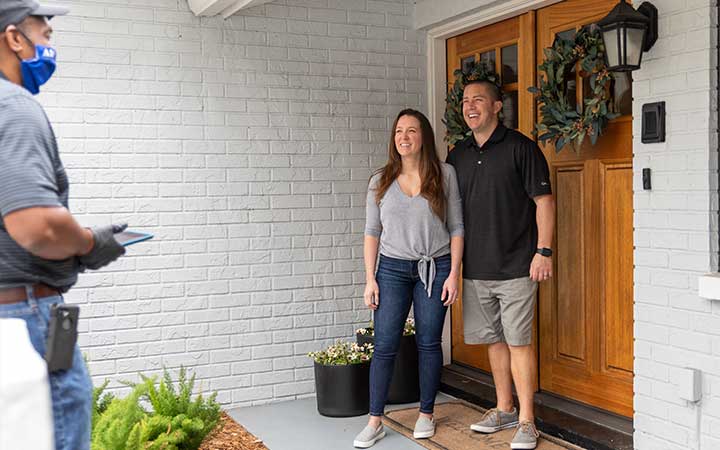 Our Team is the Heart of our Company
All of our technicians are full time salaried employees.
ADS technicians are WRT – Water Restoration Technicians 
Our crews wear uniform shirts and always carry identification.
Our technicians are educated on the latest water extraction practices.
We follow-up with policyholders to ensure that our services met their expectations.
We are proud of our reputation for outstanding customer service.
Communications Between All Parties
We pride ourselves on outstanding customer service, efficiency and accurate invoicing.
Policyholder Loss Inspection and Findings Review: ADS works with policyholders on the insurance company's behalf to document details of the loss and send all information back to the insurance company to help determine coverage.
Claim Filing and Detailed Invoicing: ADS uses the most advanced software systems, Xactimate and Symbility, to accurately document and invoice jobs for insurance providers.
24-Hour Detailed Status Reports: After the first 24 hours of a job we create and send detailed reports to our insurance companies to keep them apprised of the situation.
Complete Documentation with Digital Images: ADS technicians thoroughly document each loss photographically before, during and after work is performed to ensure our insurance companies have confidence that work has been performed effectively and efficiently.
Approved Vendor Programs: ADS uses Sedgwick, Contractor Connection, Alacrity and other programs to communicate with insurance companies and make the process smooth for policyholders.
Notice of Existing Special Conditions: We notify the adjuster as soon as we identify any special situations or conditions.
Daily Monitoring and Documentation: ADS technicians monitor equipment and take moisture readings daily to ensure drying is performing nominally and will add or remove any equipment necessary to ensure mitigation meets expectations.