Water Mitigation and Restoration
If you are experiencing water damage, don't worry. You are not alone and you're in good hands. Water damage is the most common form of property damage. At ADS, we understand that these situations are stressful. Our goal is to not only resolve the issue for you, but to give you peace-of-mind in knowing that everything will be taken care of professionally and quickly. Our team will arrive onsite fast – typically within within an hour, and we will immediately address, assess and fix the problem. We are experts in water mitigation for both residential and municipal properties.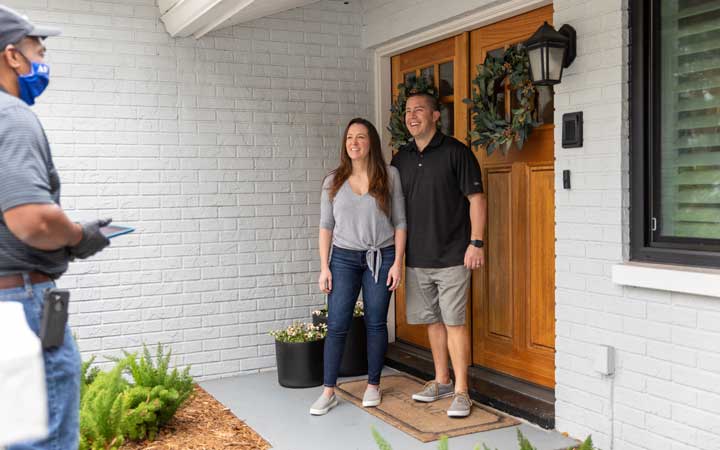 What To Do When You Experience Water Damage
You've already done the most important part! If you notice water actively dripping or accumulating, or even if you know of a roof leak that happens occasionally, you should contact a water damage restoration company as soon as possible. When water intrudes into your property, time is of the essence. If not taken care of immediately, excess water in your home can promote electrical hazards, can cause wood to rot, metal to rust, cause expensive damage to your home's structure and furnishings, and can even lead to the growth of hazardous mold.
How Water Damage Can Affect Your Property?
Water damage is detrimental to both property and personal health. There are many scenarios that cause water damage to properties. Common causes of water damage include:
Plumbing failure due to old, leaking or frozen water lines or pipes
Roof leak
Appliance failures including dishwashers, washing machines, water heaters
Overflowing sinks, bathtubs or toilets
Sewer system failure
Septic failure
Sprinkler failure
Vandalism
Water Damage Severity
The severity of water damage is categorized into three levels based on the source, duration, level of contamination and other factors such as mold and chemicals.
Category 1
Clean water damage typically from broken water taps, leaking sinks, and minimal amounts of rainwater. This type of water damage involves uncontaminated water that does not pose significant health risks. Repairs usually require less equipment
Category 2
Damages involving "grey water" with small amounts of contamination. These situations can result from cracked sewer lines or water supply pipes, leaking roofs, overflowing toilets, dishwater discharge, and other issues.
Category 3
These situations involve "black water" and are the most dangerous form of water damage. Black water is highly polluted and can cause significant health problems.
ADS Water Damage Mitigation and Restoration Process
The remediation process begins with an assessment and continues through water damage mitigation and restoration.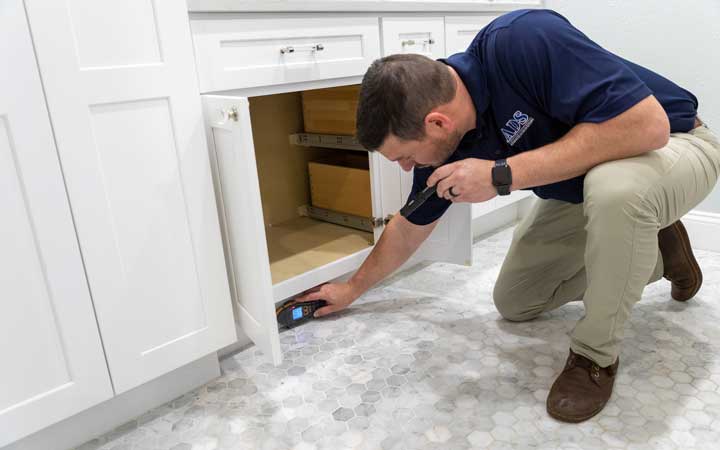 Assessment
Restoring water damage usually calls for extracting standing water, cleaning the affected area, and either drying or removing damp or saturated building materials and contents. Our team will identify the full extent of water damage, both visible and unseen, by using the most advanced detection equipment. These devices help identify all levels of water damage – from the slightest to the most severe and obscure. We help property owners by not only mitigating and restoring their water damage, our goal is to give you peace of mind by explaining the process thoroughly from what is happening, what to expect and what you can do.
Extraction/Mitigation
This phase is called mitigation because it improves conditions and limits the severity of the damage. Water removal and dehumidification services are performed by trained ADS technicians using vacuums, fans, and dehumidifiers and other equipment as necessary to dry materials and remove moisture from the air – ensuring that the property is dried completely to prevent any further issues.
ADS Water mitigation services
Water damage assessment
Water extraction
Drying of affected areas such as walls, carpet, padding and furniture